Low voltage Drives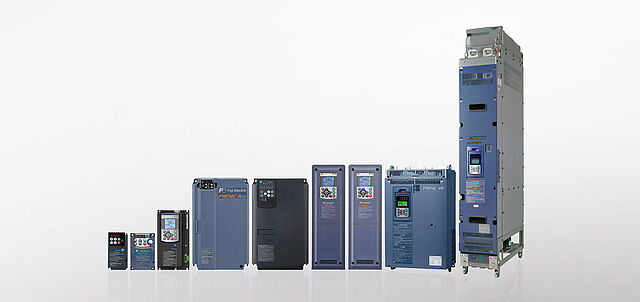 High performance and great variety
We deliver high performance inverters that offer automatically controlled motor operations and operating speeds for a great variety of AC drive/variable frequency drive (VFD) applications.
The FRENIC series is equipped with functions and performance to meet all types of requirements, providing easy maintenance, energy and cost saving and environmental friendliness.
For further information check out our Selection Guide for Fuji Electric's Low Voltage Drives Products. The Selection Guide makes it easy to find the matching product for your requirements. It offers overview tables for applications, options and capacity ranges and presents specifications to compare our FRENIC series.
Get in contact
---

Our experts will answer any further questions you have about Fuji Electric and our technologies.