Rectifier Diodes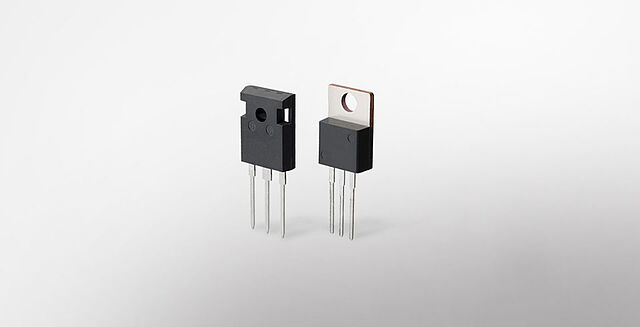 Rectifier Diodes
Fuji Electric's rectifier diodes are used in a wide variety of fields, including consumer and industrial equipment applications and vehicle-mounted applications.
Fuji Electric's rectifier diodes feature low VF and IR values and are compatible with PFC circuits for power supplies and secondary-side rectifier circuits.

SBD (Schottky Barrier Diode)
High temperature operation is possible through a Tj=175°C guarantee
The "Low IR Schottky Series" is able to reduce the risk of thermal derailment
LLD (Low Loss Diode)
Super LLD2 Series (For Criticality Mode PFC)
Super LLD3 Series (For Continuous Mode PFC)
low noise due to gentle recovery
low loss due to low VF characteristics
improves the efficiency of power supplies
Get in contact
---

Our experts will answer any further questions you have about Fuji Electric and our technologies.