Low voltage Drives
FRENIC-Lift (WLM2A) Wall mounted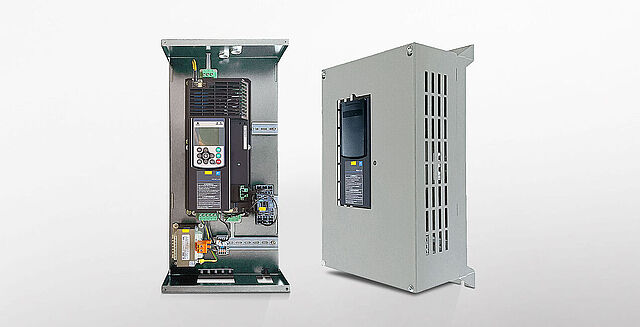 No more waste of space
FRENIC-Lift WLM2A are inverters and optional features as standardized mounting panel for wall mounting and are adapted to your needs.
Our new solution for lift applications offers easy and comfortable handling, everything is delivered ready mounted in a compact box ­– no more waste of space in control cabinets. Everything is pre-wired and adapted to your specific requirements.
Inverter and options as a standardized mounting panel
No waste of space in control cabinets any longer
Easy wall mounting
Pre-wired and adapted to the customers' needs
Integrated short circuit contactor
Integrated supply contactor / main switch
Integrated DC reactor
Integrated EMC filter
Shield connections / pull reliefs
Charging lamp visible from outside
Get in contact
---

Our experts will answer any further questions you have about Fuji Electric and our technologies.