IGBT | PIM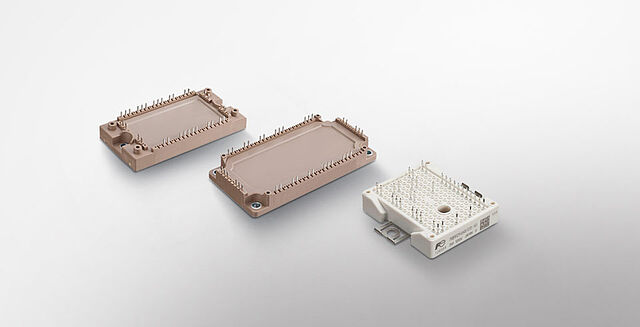 PIMs allow a compact design of the main circuit
An IPM (Intelligent Power Module) incorporates a control IC that has an IGBT drive circuit and a protection circuit, so it is easy to design peripheral circuits and can secure high system reliability.
Suitable for applications such as AC servo, air conditioning equipment and elevators. There are Small IPM in a 15 A to 35 A/600 V/650 V series, and the IPM, which cover capacities up to 400 A/600 V and 200 A/1200 V. Overcurrent protection, short circuit protection, control power supply voltage drop protection and overheat protection are built in and an alarm signal is output.
*EconoPIM™ is a registered trademark of Infineon Technologies AG, Germany.
Series list:
Driver and Protections circuits integrated in it
Very High Integration / System Miniaturization
High temperature operation
Drives and Protection circuitries optimized for the embedded special IGBT Chip – which integrates the Temperature and Current sensors – permit a fast reaction of the internal electronics so to save the module even under extreme heavy conditions. Those circuitries are also reducing the loss to have even a more efficient system.
Higher Power Density permits to get the same previous power even in smaller packages.
The new chip in conjunction with improved package materials and lower heat resistance, permits continuous operation up at 150 °C that means to have +25°C margin versus the previous V-series IPMs
Get in contact
---

Our experts will answer any further questions you have about Fuji Electric and our technologies.