Low voltage Drives
FRENIC-Micro (FVR-AS1S)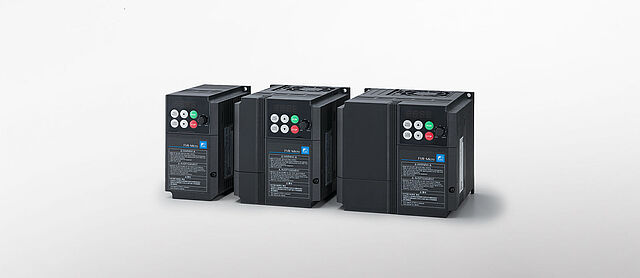 Where space is limited, the FVR-Micro shows its best side
The FVR-Micro inverter combines two main features: small and strong. The simplified design helps the user to perform installations and operations effortlessly. Its conceptual design ensures saving space and energy, as well as costs. The FVR-Micro is designed to be space-saving and extremely cost-efficient, while being universally applicable. Especially where space is limited and small capacities are required, the FVR-Micro shows its best side: for example, in conveyor belt transports, mixing machines or smaller woodworking machines.


Capacity range from 0.4 to 3.7 kW
3-phase 400 V (0.4 to 3.7 kW) and single-phase 200 V (0.4 to 2.2 kW)
Adaptation of control systems to minimize motor losses
Equipped with RS-485 as standard
PID controller
Analog input / Analog output / Multi-stage frequency / Jog operation / Remote/Local
Get in contact
---

Our experts will answer any further questions you have about Fuji Electric and our technologies.