SiC Devices
SiC Schottky Barrier Diode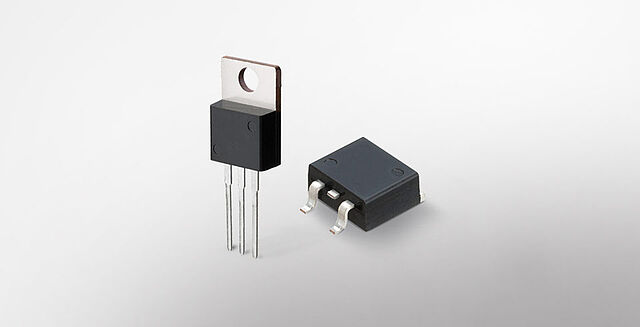 SiC Schottky Barrier Diode
A SiC Schottky diode is a semiconductor diode formed by the junction of a semiconductor with a metal. SiC Schottky barrier diodes have a much lower reverse leakage current than their Si counterparts and also a higher forward voltage.
They significantly reduce losses and can therefore be used to increase system efficiency and reduce product size.
Series List
Schottky Barrier Diodes (Single)
Schottky Barrier Diodes (Dual)
High efficiency
Miniaturization
Reduced LC filter and unit size (compared to the 2-level type)
Lower system costs due to fewer switching losses
Lower conduction loss than conventional products
Decrease device temperature in whole temperature range
Higher surge current to enhance reliability
Get in contact
---

Our experts will answer any further questions you have about Fuji Electric and our technologies.