IGBT | 2-Pack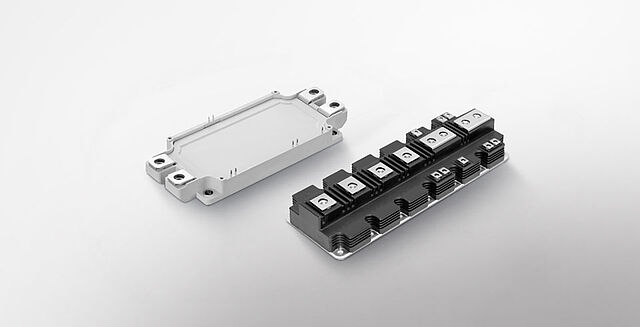 2-Pack
Fuji Electric offers a wide range of products that can cover most customer applications such as UPS, general-purpose inverters, electric railways and regenerative energy systems.
High reliability is required for infrastructure applications, for which the power modules and PrimePACK™ modules are suitable. By using standardized designs, the Fuji Electric 2-pack modules are compatible with the products of other companies.
The 2-Pack integrates a half-bridge circuit and is available in several package types: The standard 2 in 1, Dual XT, PrimePACK™ and the High Power Module HPnC.
*PrimePACK™ is a registered trademark of Infineon Technologies AG, Germany.
Low Inductance Module structure
Low VCE(sat)
Available as RC-IGBT (Reverse Conducting IGBT)
High heat dissipation
Increase output current
With the 7th generation of X series packaging technologies, the chip temperature rise is suppressed and the continuous operating temperature is increased. This property allows a higher output current
The tolerance to repeated thermal stress is higher than conventional products. This ensures high reliability
Reverse conduction ability of RC-IGBTs can replace and remove FWDs. This contribute to significant increase in chip mountable area for larger, higher current rating chips. The larger chip area also reduces the junction to case thermal resistance significantly.
Get in contact
---

Our experts will answer any further questions you have about Fuji Electric and our technologies.