HMI X1 Series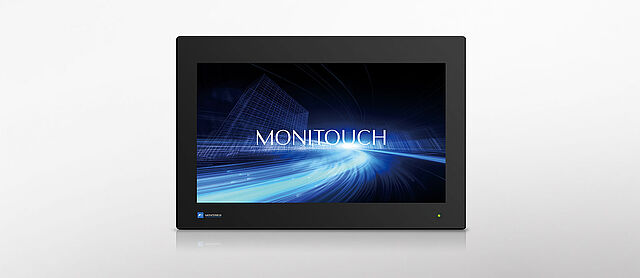 The edge computer that makes production smarter
The standard model of the X1 series from Fuji Electric/Hakko Electronics is an edge computer for data centers designed to make production facilities and customer applications smarter and more efficient.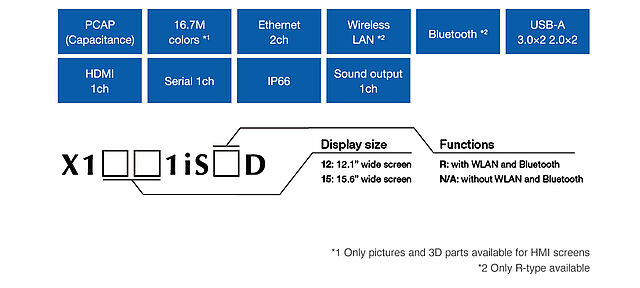 Lineup
The X1 series offers comprehensive FA and IT connectivity and flexibility to digitize your business.
X1151iSD / X1151iSRD / X1121iSD / X1121iSR
Compatible with OPC UA Server and Client
The X1 series is equipped with OPC UA server and client so that data can be collected in both offices and production sites.
Even if devices at the production site are not compatible with OPC UA, the X1 series can take on the role of a gateway for OPC UA to transmit data to OPC UA clients in the host system.
OPC UA enables data sharing between production sites and the host system and facilitates the standardization of devices.
Application example: Workpiece conveyor
The X1 series collects data from multiple machines at production sites and passes it on to the host system via OPC UA. This helps to improve productivity and product quality and facilitates the standardization of devices. Using the X1 series for devices equipped with industrial robots increases the value to the robots that contribute to factory automation.
Cloud (MQTT) compatible
Operation data, production data, status data, etc. are sent via MQTT to the cloud system for collection and storage. It contributes to the visualization and improvement of the factory.
As the system is linked to the Microsoft Azure platform, various tools and frameworks of the cloud service can be used.
Application example: Pharmaceutical equipment
By connecting to the cloud and analyzing, visualizing and identifying trends in the collected data, greater efficiency and improvement of the production system is achieved. In addition, the X1 series helps to ensure safety in pharmaceutical production by installing it on pharmaceutical equipment that requires high-level safety management.
Get in contact
---

Our experts will answer any further questions you have about Fuji Electric and our technologies.