Low voltage Drives
FRENIC-Ace-H (FRN-E2H)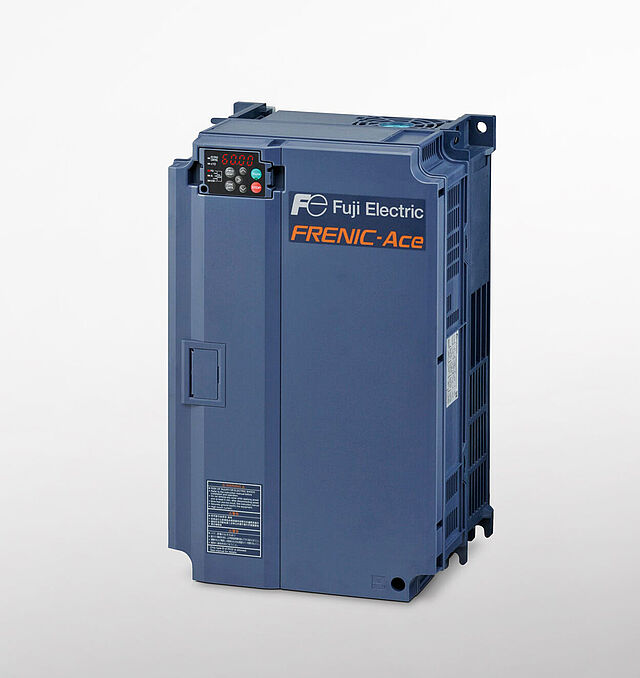 Compatible, reliable, energy saving
FRENIC-Ace-H is a low voltage drive that offers optimal energy-saving possibilities in HVAC and pump applications. Ease of use, network compatibility and long-term reliability are paramount. With its user-defined logic, FRENIC-Ace-H makes it possible to tailor functionalities to specific needs and applications.


Downloads
User-defined logic, outstanding flexibility
Quadruple rating
CANopen communication integrated as standard
Capacity range up to 220 kW in HHD
Wide range of functions as standard features
Functional reliability: STO function as standard
10 years design lifetime
Multifunctionial keypad
Simple keypad with USB port
DeviceNet (OPC-DEV)

RS 485 (OPC-E2-RS)

PROFIBUS-DP (OPC-PDP3)

CANopen (OPC-COP2)
CC-Link (OPC-CCL)

LonWorks®

BACNet/IP / Ethernet/IP / Profinet I/O

Relay output
Analog I/O expansion

Digital I/O expansion

Thermistor Pt100 input card
Get in contact
---

Our experts will answer any further questions you have about Fuji Electric and our technologies.